The ADF Total Workforce Model
Commonwealth Government

WA

NSW

SA

Employment

NT

TAS

Employment Options

Other States

VIC

ACT

QLD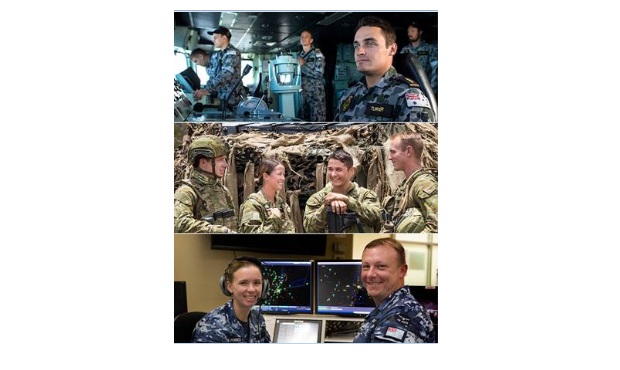 The ADF Total Workforce Model
Resource for Veterans Seeking Employment
The Australian Defence Force Total Workforce Model (ADF TWM)  provides a different way of thinking about how people can contribute to capability and meet changes in the workforce environment.  The TWM provides members with enhanced access to flexible service arrangements to facilitate a balance between their personal circumstances and military career needs.  ADF members in the Permanent force (SERCAT 7)  can seek approval to move across the Service Spectrum to another Service Category (SERCAT) and continue to serve in the Reserve force.  Permanent members can also serve in the permanent ADF on a part-time basis (SERCAT 6) .  Duel employment with civilian industry and the ADF (SERVOP D) is also available is select circumstances.  Further information on the TWM can be found in the TWM Homepage Internet site. 
Resource for Employers of Veterans
Dual Employment (SERVOP D)  is an innovative part of the Australian Defence Force Total Workforce Model (ADF TWM) which allows ADF members to work for two employers, being, the ADF and a Civilian Employer. SERVOP D is a special arrangement where the ADF works in partnership with a selected civilian employer sharing personnel with specific high value, and critical skills.  SERVOP D arrangements are formalised by a Memorandum of Understanding (MOU) where the ADF and Civilian employer share the cost and the professional and career development of the participant, while receiving the benefits of a highly trained and skilled ADF member.  Further information can be found in the attached link.
For more information:
Website:     www.defence.gov.au/ADF-TotalWorkforceModel
Email:         adf.twm@defence.gov.au